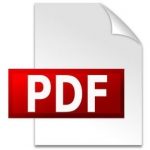 荒木 真歩
The Impact of Writing the Graduation Thesis ("Sotsugyo-Kenkyu")
in Secondary School on Post Graduates Career:
Focused on getting "Manabi-shukan" brought about by proactive learning
Maho ARAKI
March, 2020
Abstract
The purpose of this research is to quantitatively analyze the outcome of writing the graduation thesis ("Sotsugyo-Kenkyu"). In this research, the outcome can be defined as "the job autonomy of graduates"; the ability to decide how the job is to be done by themselves.
Every student must write their own graduation theses to improve their un-cognitive skill, especially autonomy, at The Secondary School Attached to the Faculty of Education, the University of Tokyo (SSAFE). However, it is not clear whether this writing process can improve the autonomy of graduates for their work.
I used the data of 2,313 graduates of SSAFE, from the Survey of the Graduates of SSAFE on Learn & Work("Manabi to Shigoto no Toudaihuzoku Sotsugyousei Chousa"), stipulated by CASEER. A Path analysis were conducted by using Stata 15.1's hierarchical multiple regression commands to examine the outcome. In this research, I use the concept of "Manabi-shukan Kasetsu" (Yano 2009) to make the model of association between writing process and the outcome.
The results showed that writing a graduation thesis indirectly affects the job autonomy of graduates through their custom of learning at higher education and working life. In conclusion, the present study has demonstrated that the process of writing thesis may improve the job autonomy.