Download Flyer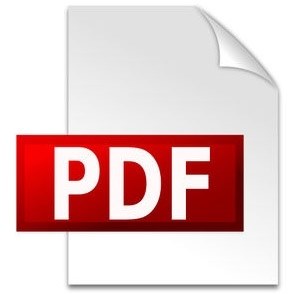 UC Berkeley and the University of Tokyo are the top public universities in the United States and Japan. Both universities are members of IARU and have formed a Strategic Partnership to promote collaborative academic research and student exchange. In this international symposium, the Chancellor/ President and other executive officers of the two universities and Partnership members will discuss the future of higher education and academic research and the prospects for post-COVID society from their perspectives. The discussion will include a review of the Partnership's achievements to date and a look ahead to future initiatives.
Date/Time
March 21,2022  5:00PM to 7:30PM (California Time)
March 22,2022  9:00AM to 11:30AM (Japan Time)
Registration
Zoom Online Webiner(Open to the Public)
Simultaneous translation (English-Japanese)
Please apply from the URL below.
https://forms.gle/zeDeCS9nSxnxPKRg8
PROGRAM
Introduction
◆Takeshi Saito, Leader of the Strategic Partnership,
Professor, Graduate of Mathematical Sciences, UTokyo
Part 1  Publicness of Research Universities and the Vision for Post-COVID
◆Teruo Fujii, President, UTokyo
"Into a Sea of Diversity: Creating the Future through Dialogue"
◆Carol Christ, Chancellor, UCB
"Berkeley's Vision and Strategic Plan"
◆Benjamin Hermalin, Vice Provost for the Faculty, UCB
"Trends and Strategies Around Building and Maintaining a World-Class Faculty"
◆Makoto Gonokami, Professor, Graduate School of Science/ Former President, UTokyo
"University, A Driver of Social Change"
Part 2  Initiatives by Major Partner Departments
◆Dana Buntrock, Former Chair of the Center for Japanese Studies/ Professor of Architecture, UCB
"Rebuilding Strong Ties"
◆Seiko Fujii, Professor, Graduate School of Arts & Sciences, UTokyo
"Bridging Research and Education: Toward UC Berkeley-UTokyo Collaborations"
◆Takeshi Saito, Professor, Graduate of Mathematical Sciences, UTokyo
"Potentials in International Exchange between Universities:
A Practice in Mathematics"
◆Yusuke Obuchi, Associate Professor, Graduate School of Engineering, UTokyo
"Where Does Creativity Come from? Differences and Similarities
in Pedagogical Approaches in Teaching Creativity in the US and Japan"
◆Hideto Fukudome, Professor, Graduate School of Education, UTokyo
"Enhancing and Supporting Diversity on Campus"